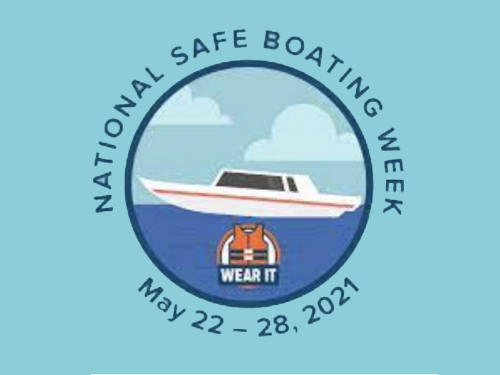 September 15th, 2021
While we should all be exemplifying our nautical knowledge every day we are on the water, this week is National Boat Safety week as The National Weather Service has Partnered with the National Safe Boating council to help promote safe boating practices. Throughout the week, The National Weather Service has been broadcasting public service announcements on NOAA Weather radio.
May 25th focuses on the dangers of Boating Under the Influence (BUI). Boating under the influence is just as bad as drinking and driving, as alcohol is involved in 1/3rd of all recreational boating fatalities. In order to prevent BUI's we have provided some of NWS's tips to avoid it:
● Take along a variety of cool drinks, such as sodas, water, iced tea, lemonade or non-alcoholic beer. ● Plan to limit your trip to a reasonable time to avoid fatigue. Remember that it's common to become tired more quickly on the water.
● If you want to make alcohol part of your day's entertainment, plan to have a party ashore at the dock, in a picnic area, at a boating club, or in your backyard. Choose a location where you'll have time between the fun and getting back into your car or boat.
● Bring plenty of food and snacks.
● If you dock somewhere for lunch or dinner and drink alcohol with your meal, wait a reasonable time (estimated at a minimum of an hour per drink) before operating your boat.
● Having no alcohol while aboard is the safest way to enjoy the water. Intoxicated passengers are also at risk of injury and falls overboard.
To check out more information and resources on National Boating Safety week click the link below:
https://www.weather.gov/safety/safeboating-week#:~:text=The%20National%20Weat her%20Service%20has,help%20promote%20safe%20boating%20practices.