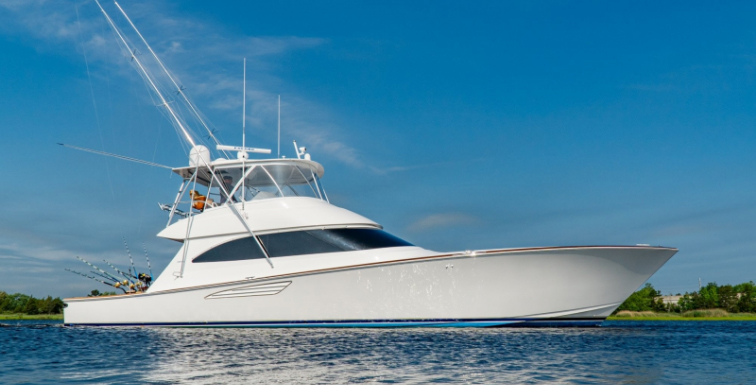 My love of fishing and boating began around 1967, when I would fish with my grandfather, father and friends on the waters off and around Ocean City, New Jersey. My love for catching flounder and small bluefish soon turned into a passion and in 1976 the thought of chasing marlin, tuna, dolphin, wahoo and swordfish at the offshore canyons of New Jersey intrigued me. My father George Jr. owned numerous boats of various types and sizes over the years including a 1985 45' Hatteras and a 50' Bertram called the Weketchem, which he purchased in 1994 and used extensively until his untimely passing in 1996. During our time together with my father and grandfather, I learned a lot about the upkeep of our boats and was given many responsibilities including cleaning and maintenance, rigging baits and lures, and yes, spending shifts at the helm at 2:00 a.m. during trips to the canyon when I was just 16 years old while my father slept below.
In 2003, my family and I decided to purchase our first boat, a 1985 45' Hatteras similar to what my father had before me. At that time, I was ready to introduce my family, who were very young, to fishing offshore and cruising up and down the east coast from the Chesapeake Bay to Nantucket, many of the same favorite ports my parents visited before me. The canyon waters which I cherished and dreamed about so often called for me to play in its rich bounty of unpredictable pelagic gamefish. It was at that time the new generation of Robinson's would develop their love of fishing and travelling and the Polarizer was born.
The name Polarizer was born from the use of the word Polarize, such as the polarized sunglasses we use to help us see fish, as well as the need to compete and win with the inadvertent casual relationship to fellow competitors to make them not like us because of our winning ways. In fishing, there are always the positive days, and also those rare negative days as well. Both however is time well spent with family and friends and as they say, a bad day of fishing is better than a good day working!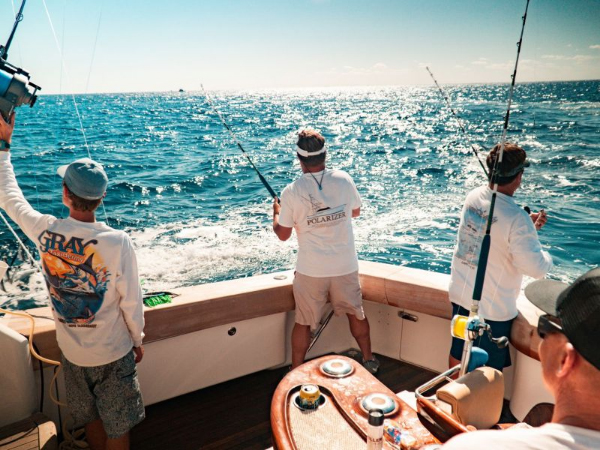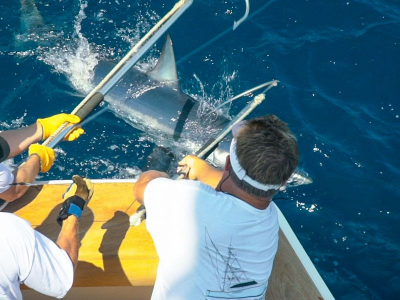 Over the years Team Polarizer, with the help of close friends and two of my three boys, George IV (Swab) and Greg, began to become more recognized for our frequent offshore efforts. In July of 2015, we purchased our 2013 55' Viking Convertible and brought Capt. Walt Ogden onboard. Having a competitive boat with amazing speed, range, comfort and fish-raising ability together with a seasoned full-time captain allowed us to compete and travel the long distances in a very short amount of time and was an important step in developing our winning team.
When we are not competing in tournaments or fun fishing on The Rip, our family really enjoys cruising aboard our Viking. Some of our favorite spots we frequently visit include The Abaco's and Exuma's, Key West and all points in between New England and our winter home in Palm Beach, Florida. In the coming year, we look forward to the arrival of the new South Jersey Yacht Sales 62' Viking Polarizer. During your travels should you happen to see the Polarizer along the way we invite you to stop by and say hello and share your adventures with our family. Until then, wherever your journey may take you, may the seas be safe and calm and the fish you target be hungry as well!