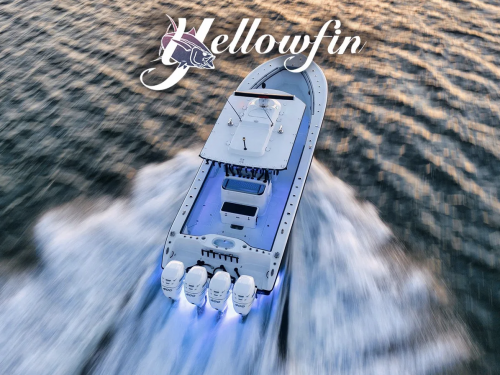 September 15th, 2021
On June 2nd 2021 Warbird Marine Holdings completed their acquisition of Yellowfin Yachts. This acquisition allows Yellowfin to only improve as they'll remain in the same location with the same management, but have access to new resources. "At Yellowfin, we have always strived to build the best boat by using the best materials, the best hardware, the best systems," said Wylie Nagler, Founder and President of Yellowfin Yachts. "Joining forces with Warbird and John Dorton gives us the scale and resources of the Warbird platform, without changing Yellowfin's DNA or our relentless focus on quality."
In 2019, Warbird Marine Holding had acquired, Yellowfin's now sister company, Invincible Boats. Warbird Marine Holding's understands that Invincible and Yellowfin are two completely different companies with their own personalities and design philosophies.
Since Invincible's acquisition, Warbird has made Invincible one of the fastest growing brands in the industry and they plan to promote the same level of growth for Yellowfin Yachts.
President of Waterbird, John Dorton, had commented that "By combining the resources of these two great businesses, Warbird will be able to accelerate innovation, invest in quality and customer service, expand capacity and ensure timely deliveries to our valued customers and distributors. Our goal is to set a new bar for the premium center console segment – world-beating boats with a complete customer experience to match." This is an exciting merger and our team at South Jersey Yacht Sales are eager to see the advancements it makes for Yellowfin Yachts.