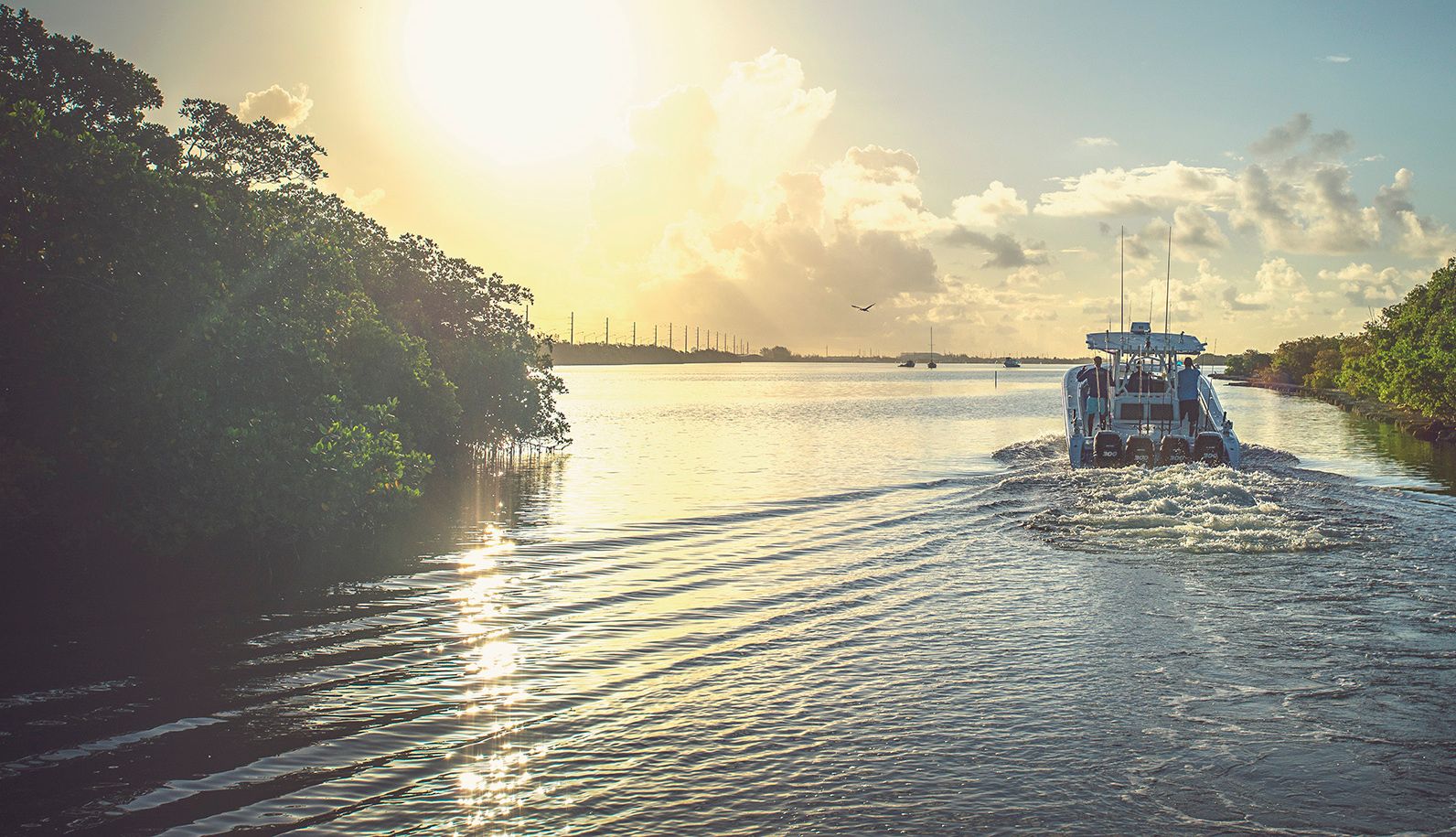 September 14th, 2021
FIGURING OUT WHAT KIND OF BOAT IS RIGHT FOR YOU.
There are many different types of boats built with different voyages in mind. So when considering buying a new boat it is essential to evaluate what you want out of your vessel to ensure that you are getting the best experience possible.
The first step is identifying what you want your boat's main use to be whether it be fishing, cruising , overnight stays, water sports or all of the above narrowing down your purpose for the vessel is the most useful step towards getting on the water. Think about how you want to spend your time on the water and the decision of what boat will best fit you becomes much clearer.
Here are some of the options that we provide at South Jersey Yacht Sales to help get an idea of what your activities are best suited towards:
Sport Fishing Boats - Few fishing challenges are as intense as hunting for big-game sportfish, and few boats are as ideal for tackling that challenge as sportfishing yachts.
Saltwater Fishing Boats - If you like to cast for everything from bass to bluefin, you need a fishing boat with maximum versatility.
Cruisers - When you want to enjoy the open air, sunshine and cruise in luxury, a cruiser or Express Cruiser fits the bill.
Center Console - Saltwater anglers in particular love the fishing flexibility a center console provides. As it is a fishing boat that can double as a family fun machine.
Bowriders - Joy-rides with the family, watersports, and trips to the beach are all in store when you have a bowrider.
Walkarounds - Fishing, weekending, and cruising can all be in the mix, if you own a walkaround boat.
After addressing your desires for your vessel and looking at the options that are right for you, enjoying your time on the water is one step closer!